This Korg PS3200 Vintage Analog Synthesizer was brought in for restoration/re-cap job with some issues. The PS-3200 is a semi-modular synth. Basically two PS-3100 synths in one enclosure and featuring 16 addressable and recallable memory locations for patch settings. It has two oscillators for each key and 48 notes of full polyphony! Each VCO module has its own VCF and LFO too! First I noticed, that one of the voice was dead. One culprit was a bad 6-stage divider chip which, unfortunately, isn't available anymore, except as NOS or replacement from flatkeys.co.uk.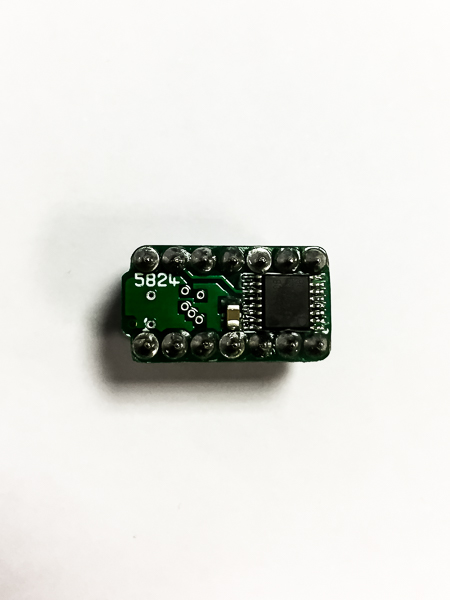 What I also noticed immediately was the leakage coming out of the electrolytic capacitors. After the complete restoration I can say that the leakage rate was like 99,9%. I replaced all of them regarding their function/specs with modern brand.
Some of these leaked thru the solder joint!
But most of them simply destroyed, eaten away, the copper of some pcb traces and caused damage. Some were easy to find/see but some were thin like hair.
You can also notice various dark spots, most likely (but not always) on the negative side of the original electrolytic capacitor placement.
Some of the logic chips were faulty and replaced.
All edge connectors were fine luckily. I just cleaned the contacts. I also re-capped the psu, renewed the heatsink, replaced the didoes. Re-calibrated the voltages. After calibration procedure, fixing some more issuses, I start to implement a KENTON MIDI kit to the Korg PS3200 Vintage Analog Synthesizer.
This was quite a bit of work since you have to solder some wires the the edge connectors but don't have good access.
And also to the front panal (program switches)
While I did that I noticed, that one switch just fell into pieces, which I had to fix as well. No replacement, but NOS (parts).
You can find more detailed content/pictures at my patreon.
https://www.patreon.com/jurgendriessen
I'm documenting repairs for my reference and yours.
I do synth restorations and repair with a specialty in vintage synthesizers, drum machines and other vintage gear, based in Düsseldorf, GER. Get in touch about your synth situation!
Disclaimer: There could be lethal voltage exposed in such electronic devices. Unless you know what you are doing, don't try this. If you following along, you doing so at your own risk.