This Solton Programmer 24 came in with a few issues. The first one was the missing main output. Looking into the schematics I suspect the relais which indeed was the first issue. I temporarily bridged it, while looking for the other issues.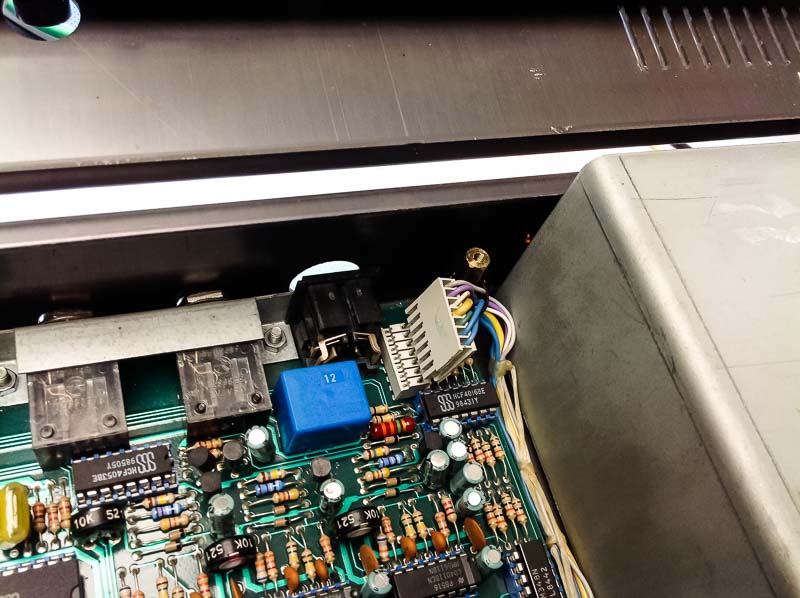 Some instruments werent't playing and the "constant" strings still sounded like weird hanging notes. I could fix some problems by changing some logic and linear ICs. But bass was still not playing and strings had still these bad weird hanging notes. The only thing left were the two M112 sound generator ICs
or One (or more) of the operating system OS.
And guess what… it was the Operating System that wasn´t working correct. So I burned three new fresh OS eproms and voila, the Project 24 was fully working. Happy customer 😉
Caution:
There are lethal voltage exposed in electronic devices. Unless you know what you are doing, don't try this. If you following along, you doing so at your own risk. Bring it to a qualified tech. Bring it to me.
I'm documenting repairs for my reference and yours.
I do synth restorations and repair with a specialty in vintage synthesizers, drum machines and other vintage gear, based in Düsseldorf, GER. Get in touch about your synth situation!