This Roland Space Echo RE201 Tape Delay was sent to me with some issues. First I noticed the reverb function was missing completely. My investigations pointed me to a bad 2sc1000gr transistor.
I also noticed a big gap in the tape.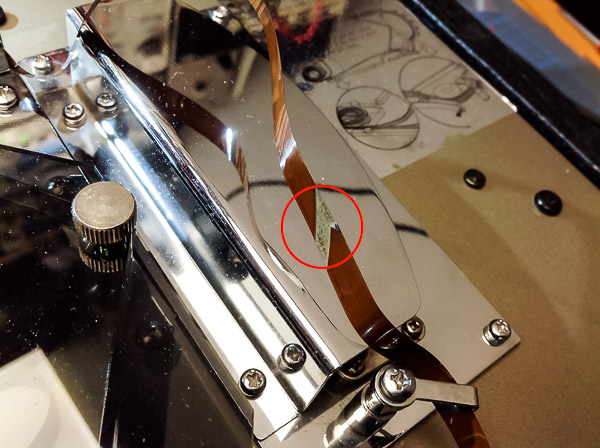 I replaced the whole tape and cleaned the transport, heads which I also demagitized.

I'm documenting repairs for my reference and yours.
I do synth restorations and repair with a specialty in vintage synthesizers, drum machines and other vintage gear, based in Düsseldorf, GER.
Get in touch about your synth situation!
Disclaimer: There could be lethal voltage exposed in electronic devices. Unless you know what you are doing, don't try this. If you following along, you doing so at your own risk.